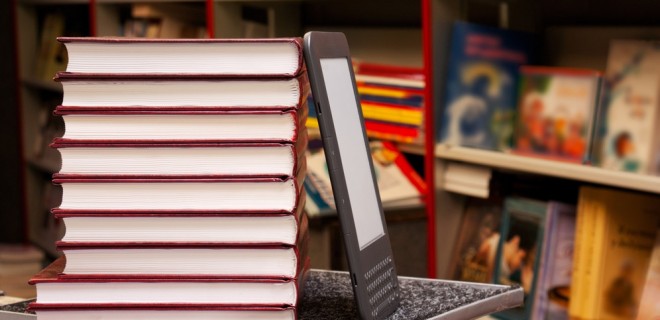 If you have ever thought about selling books online, consider this: some services combine your PayPal, eBook store and delivery in one package. These companies are called digital download delivery services. They make starting your own online eBook store easier than ever.
Getting Started
If you're a professional writer or want to be one, there has never been a better time. Though getting a book published can be difficult at best for the average person, anyone can write and sell an eBook. The nice thing about these types of books is you can write short informational books, long novels, short stories or whatever genre you wish and convert it to digital downloads to market online. It's quick, easy and simple to do.
Once you write your book or books, sell them, as most people do, in PDF format. It's easy to convert documents to PDF, and it makes them easy to store and deliver online to customers. You can sell the digital download from an eBook store over and over again, with little cost to get started.
Once you have the book you want to sell, choose a digital delivery service. The easiest way is to get one that has PayPal, eBook store, storage and delivery combined within its services. PayLoadz.com is an example of a company that is formatted to handle all these elements. All you need to do is write and market your book, while the digital delivery service takes care of the customer end of the transaction.
How It Works
You write your book and sign up for a digital delivery service. The process is simple from there. You upload your digital files onto the digital delivery site, and it sells your book in its eBook store (as long as you choose a service that has one). You can also sell your book on your own site. Digital delivery services will set you up to accept payments through PayPal, store your book files and deliver them to your customers, whether they buy from your site or the e-store. The service works with any other site on which you are marketing your book, and all the payments and delivery go through the same place.
There has never been an easier way for budding professional writers to sell their work. They can do it part time or full time. This is a way for some people to get their ideas out to the world. They can also make an income generated right from their own computer.
Find us at www.payloadz.com  Facebook: www.facebook.com/payloadz  Twitter: www.twitter.com/payloadz